High Performance SUNYO PETG Plastic Film in Roll or Sheet
What PETG film roll or sheet SUNYO plastics offer?
As a professional factory, SUNYO Plastics offer world top level eco-friendly, PETG plastic film rolls and sheets. They have excellent physical and chemical performance. SUNYO PETG film and sheet is one of our main product series. They are trusted by our numerous clients to make blister packaging, laser cutting many shapes of products, printed signs assembled point-of-purchase, vacuum formed display and so on. Our PETG thickness size ranges from 0.15 to 3.0mm, maximum width is 1500mm. They are prepared either in rolls and sheets. Transparent or colored PETG film is offered and color matching is available.
| | |
| --- | --- |
| THICKNESS | 0.15-3.0mm |
| WIDTH | 50mm-1500mm |
| Form | Sheet and roll |
| COLOR | Transparent , or customized |
| CERTIFICATION | ISO9001, REACH, ROHS, FDA, EN71, Phthalate free |
| Material | Virgin grade, A grade |
| Methods | Extrusion |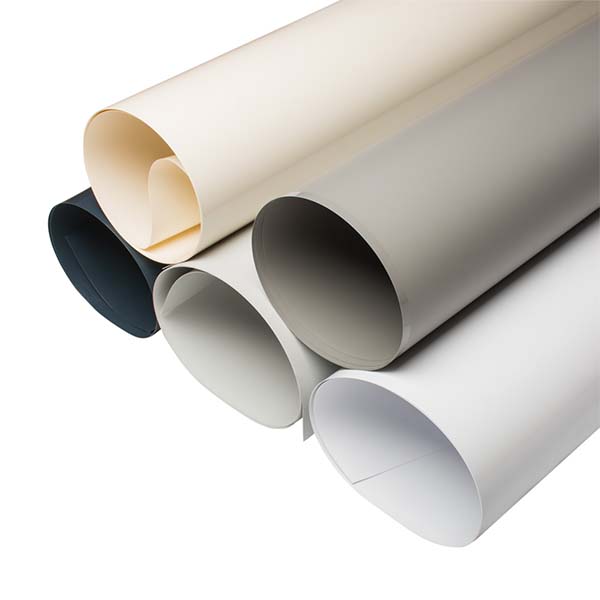 Features of SUNYO PETG plastic films and sheet
Great light transmittance
Excellent machining properties
Good printing and coating ability
Resistant to Low temperature
Virgin Granule
Delivery on time
SUNYO Plastics Featured plastic PETG film products
Anti-scratch PETG film / sheet
SUNYOPLASTICS PETG decorative anti-scratch film / sheet are super environmentally friendly. They do not have any odor. They are easy to laminate with other material. SUNYO has two different surface coating effect: high gloss mirror film roll and super matte skin-touch film.
Matte PETG sheet / film or frosted PETG film and sheet
Matte PETG film / sheet plastic has uniform grinding, high and cold temperature resistance. They also have chemical corrosion resistance, good flatness, good heat collection, stamping resistance and good shrinkage. They are excellent for printing, easy to form. They have excellent ink adhesion and real color rendering, perfect visual effect.
Cold resistant PETG clear film / sheet
The material is used for relatively expensive frozen food packaging. Cold resistant clear PETG film can withstand cold temperatures as low as minus 40 degrees Celsius. Therefore this material is also very suitable for countries with cold weather.
Solid color PETG sheet
SUNYOPLASTICS solid color PETG sheet is one of our hot selling plastic PETG film products. It has excellent chemical stability, heat resistance, cold resistance. It is easy to cut and is recyclable.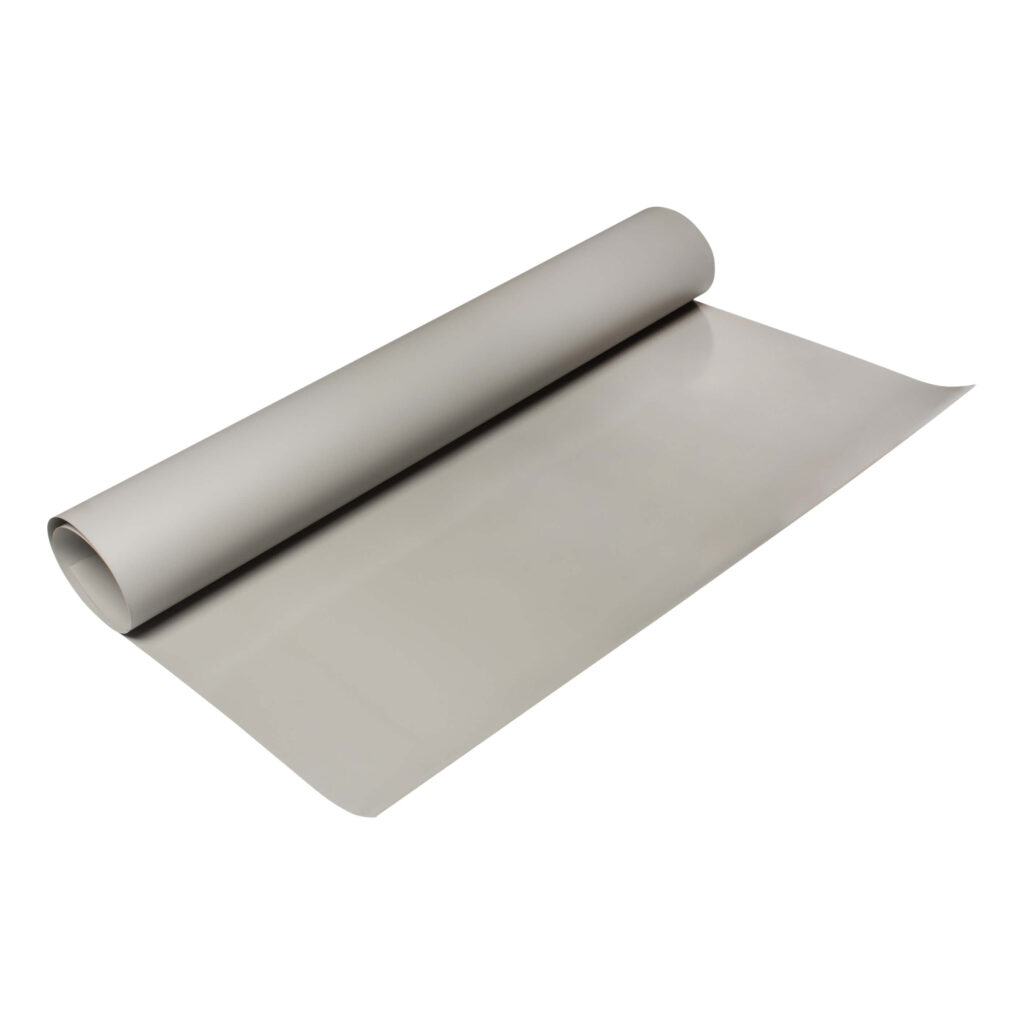 Anti fog PETG film/sheet
SUNYOPLASTICS anti fog PETG film / sheet is made of high-quality raw material, with special formula and roll coating process. It has a good hydrophilic surface and good anti-fog effect.
What is PETG film?
Plastic PETG sheet or film is a non-crystalline copolyester, with high transparency. Its chemical name is ethylenetere phthalateco- 1,4- cylclohexy lenedimethylene terephthalate.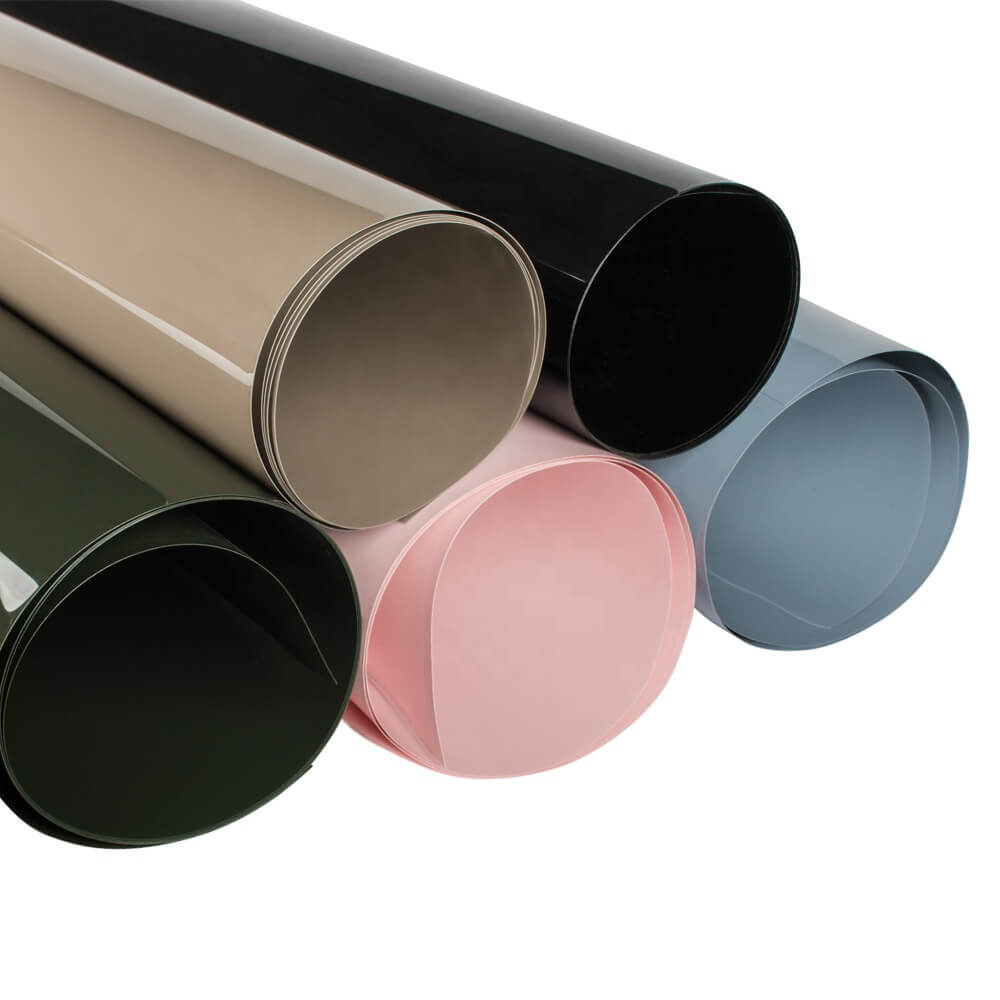 Why choose PETG material?
It is among the few eco-friendly plastic materials so far. If burned, PETG material only CO2 and water left, no other hazardous waste. This does no harm to our nature.
Since 2006, many developed countries such as Europe, America and Japan, have been vigorously advocating the use of eco-friendly materials, similar to PETG. (PETG products can meet the strict requirement of SGS, FDA, MSDN, GRS). Once your projects need environmentally friendly plastic film rolls or sheet, PETG should be the best choice.
Features of PETG material
Excellent optical properties
Transparent PETG films and sheets have excellent optical properties. It is excellent in high gloss surface and low haze. Its light transmittance is close to 90%, which is close to that of acrylic (PMMA) and better than polycarbonate (PC). Therefore, PETG film or sheet is widely used for folding box,window, display stand, partition shield, etc.
PETG Sheet film has good resistant capabilities to a wide range of stains, like coffee, chocolate, oils, acids, etc. It is also excellent resistant to automotive oils, liquid soaps, detergents, cleaners, carpet cleaners, toothpaste, peppermint oils, perfumes, cooking oils, 2-propanol, hydrocarbon solvents, and so on.
PETG sheet film is especially suitable for molding transparent products with thick walls. Thick-walled PETG products can maintain excellent light transmittance. And PETG products have a transparent ice blue background that caters to the world trend. Their surfaces are extremely delicate and have super visual effects. Inside the product, bubbles are not easily generated, during processing. PETG sheet and PETG film rolls have extremely high toughness, excellent tensile properties and good impact resistance.
PC and Acrylic vs PETG
In transparent plastics, PC sheet has excellent toughness and impact resistance, but poor tensile properties. Acrylic has poor tensile properties, less toughness and less impact resistance. While PETG sheet has extremely high toughness and excellent tensile properties. The maximum stretch ratio of PETG sheet can be over 180%. The impact strength of PETG Sheet is several times of that of acrylic. PETG's super toughness reduces breaks during secondary processing, transportation, installation and use. Thus this greatly reduces the overall cost of the finished product.
Another outstanding advantage of PETG sheet film is its great physical and mechanical stability at low temperature. Therefore many will choose PETG sheet for vacuum forming packaging box.
Excellent machining properties
PETG Sheets and films have excellent secondary machining properties. This will allow many types of machining methods. You can laser cut, edge milling, die cutting, drilling, welding, punching, hot bending, cold bending (limited to 2.5mm or less), screw/ rivet/ bolt connection or fixation on PETG products.
However, secondary processing performance of PC sheet is poor. PC is more prone to stress concentration during molding. Once processed, the stress balance of the PC board will be broken. The finished product will be cracked easily during another processing methods.
Printing and coating ability
PETG sheets have excellent printing and coating performance. That is to say, their surface can be printed, either through spraying, silk-screen printing, pad printing or hot embossing, etc. It does not need any special corona treatment. The adhesion of the coating is very good. Please take notice PETG can not resist to all chemical solvent of the spray. Choose suitable ones. Many billboard take use of PETG sheets.
Bonding Properties
PETG Sheets /films have excellent adhesion properties. PETG products can be bonded with a variety of methods, such as solvents, adhesives, friction bonding, high frequency bonding, ultrasonic bonding, mechanical bonding (such as screws, rivets), etc. Please test before you choose the suitable bonding tech.
Resistant to Low temperature
PETG has excellent low temperature resistance. In normal situation, they can be used at -30 °C. The lowest working temperature can even reach -60 °C. Therefore PETG products are very suitable for some alpine regions (such as Russia, Canada, etc.). Its properties are also maintained good in low temperatures environment.
PETG films and sheets applications
1.Application in furniture panel decoration:
PETG sheet film with different coating is used in decorating, laminating to the wooden board for furniture decoration. For learning more details of PETG decorative film, please visit the page of PETG FILM FOR DECORATION.
2.Application in Credit Card:
Many Credit Card companies have replaced PVC sheet with PETG as their many source of plastic sheet material. It is more environment-friendly. Cheaper than PC sheet, while more durable than acrylic.